Ryan Dental Systems March 2013 Made With Serif WebPlus.


RDS Dental Computers are designed to meet the specifications of your office's network, Practice Management Software, Imaging Software and Digital Equipment. Our experience with the need for cool, quiet, flexible workstations has led to PC configurations for exceptional performance and reliability. Dell Workstations and Servers come with a minimum of the Dell 3 year Basic Warranty.
We establish your 3-5 year technology plan to allow our computer systems to flex into your office's development, on a plug and play basis and provide compatibility with older technology you own today and new technology for tomorrow.
Manufacturers of Dental Software and Equipment DO have varying requirements. Warranty and Support from those vendors is often contingent upon your Computer and Network equyipment meeting their specifications. We establish /document this requirement in our planning of your network and PCs. Not just today, but to meet the next 3 year plans for your office.
Call Jerry at 402-461-5575 for a quote for your office. Free on site systems evaluations are available in most locations in our service area.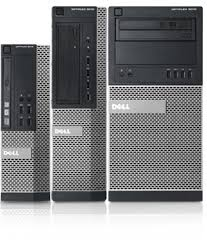 Servers include economical 3-6 PC Workgroup network Servers with RAID drive systems and internal backup drives for data security. For larger office networks we install Windows Server systems on a domain network utilizing RAID drive systems with internal backup drives for data security to match your needs. A variety of off site and network backup systems are available. You Practice Software will determine what Server best fits your office.
Office and Operatory Workstations
.Office Workstations are available in a variety of physical formats depending upon your office's computing and space requirements. We install small footprint PCs for discrete placement to Workstations capable of Hi end 3D imaging tasks with LCD monitors to match each desktop placement. Operatory Workstations are configured to optimize performance for use with digital x-ray, IO Cameras while concurrently running your networked practice and imaging applications.